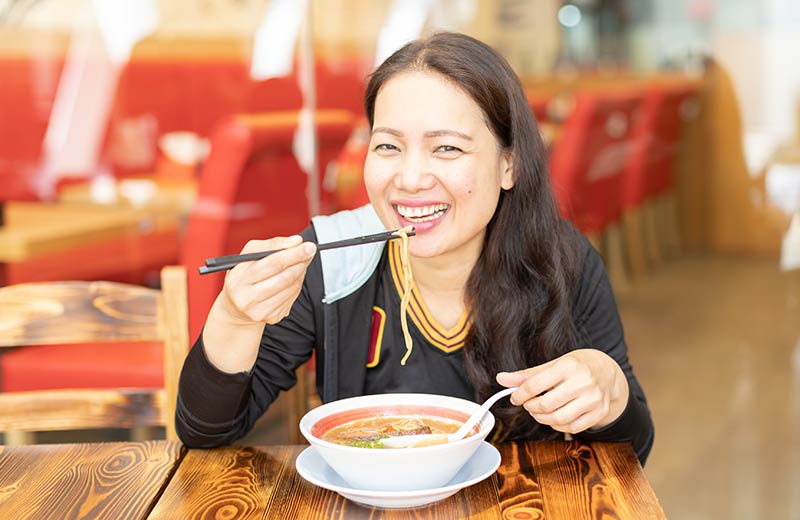 Starting restaurant business with multinational members
I run retail stores selling IT related products in various areas in the Philippines. "UMAI OISHI", which operates our new business, was co-established by Taiwanese, Chinese, Japanese owners and myself. As a Filipino owner, I am responsible for store management.
We opened "Bariuma Junior" store in Manila in Dec.2017, which was the first one in the world. Then we opened "Bariuma" store also in Manila for the first time in the Philippines.
Bariuma Junior, now popular among local people
"Bariuma" is located in the area called Serendra in Bonifacio Global City(BGC), which is rapidly growing as the most modern city in the Philippines. As there are many Japanese companies in the area, a lot of Japanese businessmen and their families live there. So we set the price of our products higher.
Bariuma Junior, on the other hand, is located in a shopping mall in suburban city called San Lazaro. The mall is mainly visited by local customers. While maintaining delicious taste of Bariuma's product and Japanese style customer service, we made some arrangements and set the price so much lower. The store's easy atmosphere attracts local people. There are also a lot of repeat customers.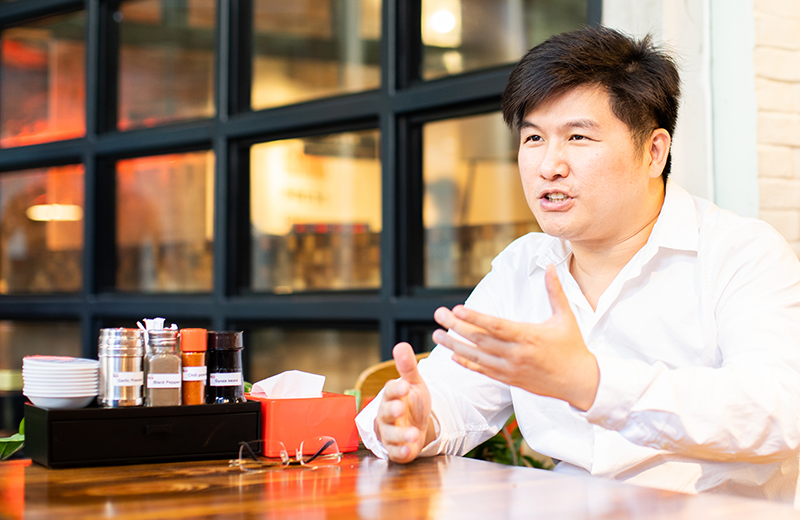 Among so many restaurants, Japanese restaurants are expected to be more popular.
While demand for IT related products has hit the ceiling, restaurant industry in the Philippines is gaining momentum. This is why we decided to start a restaurant business. In a shopping mall targeting local Filipino customers, you can see that restaurants are very crowded but there are few customers in other retail stores. I think this is because online shopping is getting more popular. When it comes to everyday meals, however, you can't buy them online. Japanese restaurants such as ramen and udon stores are increasing in shopping malls located in suburban areas. So it will be more popular in the future.
Bariuma's outstanding taste
In the Philippines, we began eating ramen 5 or 6 years ago and it is very common now. It is nothing special any more, now it's more like that it's one of the meals they usually eat in their everyday life. Of course I myself is a big fan of ramen. I think it will still be popular among a lot of people 10 or 20 years from now.
Among several Japanese ramen brands, Bariuma's ramen tasted the best. This is why we chose "Bariuma". We thought that Filipinos would love their rich soup and delicious char siu. We went to visit Bariuma in China and Hong Kong and saw how people liked it.
It's not only a dream to have hundreds of stores in the future.
We also have built a trusting relationship with Withlink. We trust them as professionals since they always help us when we are in trouble very quickly and sincerely.
With Bariuma and Bariuma Jr. stores which we have already opened as a basis of our business, we are planning to open new stores in various areas in the Philippines. As I have seen a lot of cities through my IT business, I would like to take the nature of each area into consideration when opening new stores. Compared with Manila, there are still few Japanese stores in local cities. I'm sure that "Bariuma Jr."will be widely accepted in local areas, so it's not only a dream to have hundreds of stores in the future.