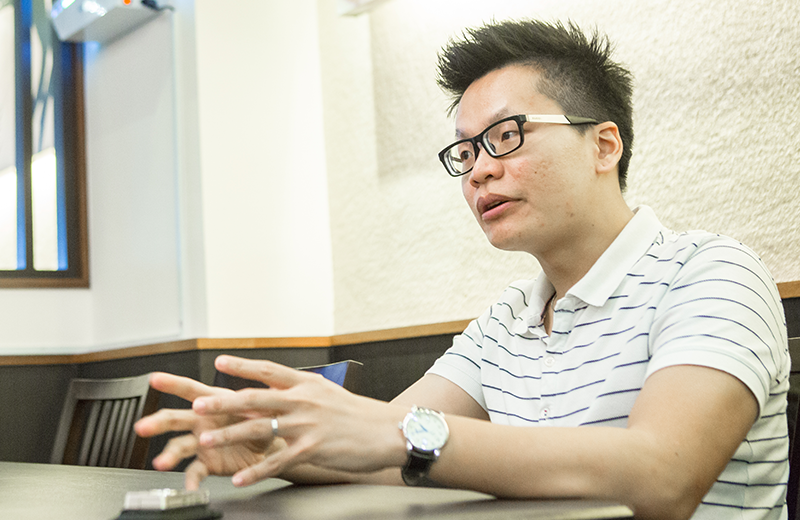 Japanese food is gaining attention in Malaysia.
Ramen is so hot and popular!
We established Nippon Delicious in 2013. Now we are planning to develop various Japanese restaurants in Malaysia. The memorable first one is "Bariuma" in Jaya shopping center. Japanese food is very popular in Malaysia. Of course I myself is also a big fan of it. There is increasing number of ramen stores and the word "ramen" is familiar to almost everyone. Almost everyone knows what ramen is, however, only few have tried it. This is why it is gaining more attention.
Bariuma has already succeeded in Singapore.
As food trend in Malaysia is partly similar to that in Singapore, we wanted to bring it to Malaysia.
Competing with other brand with Bariuma's outstanding features and its delicious ramen
As long as I know, there are 7 other ramen brands except for "Bariuma" in Malaysia. Naturally, competition is fierce. However, no ramen store can compete with Bariuma's rich soup and a well finished grilled char siu. With these outstanding features, we thought we would be able to survive in a fierce competition. As an increasing number of ramen stores will be entering the market, we need to have some advantages such as Bariuma's soup and char siu to differentiate us from others.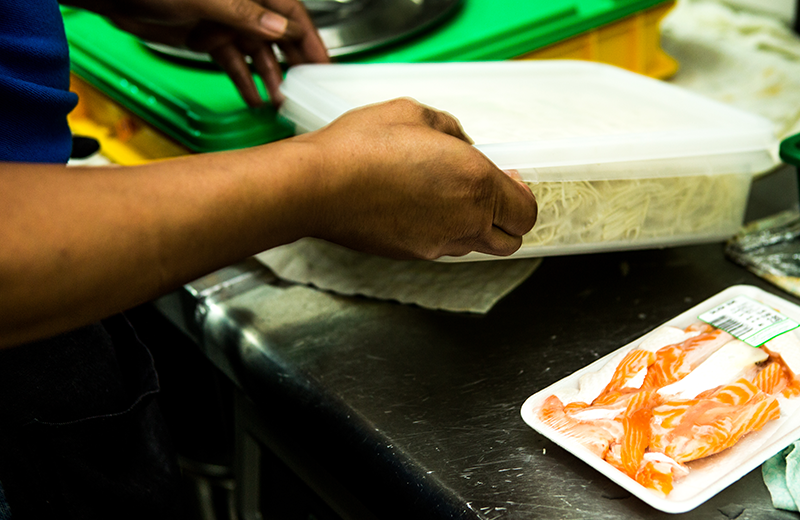 Purchasing fresh domestic products is also important
Bariuma is excellent not only in its delicious products but also in its operation. We had no worry about it as we had already checked it in the store in Singapore. Actually, there was no big problem.
We had a hard time finding and purchasing fresh products though. As for soup and seasonings, we import finished products from Japan. We purchase fresh products such as meat and vegetables domestically. It was a little difficult for us to find the same quality of food materials as those in Japan. But we thought it was crucial to offer delicious ramen.
Creating an upscale atmosphere with chic and polished interior
A designer of Withlink did the interior designing. You see the atmosphere is different from that of Bariuma in Japan.
In Japan, ramen may be a food with a reasonable price, whereas in Malaysia, it is an upscale meal.
We wanted our customers to feel this upscale atmosphere and asked the designer to make the interior of the store chic and polished.
Our customers like its modern atmosphere.
Bariuma as a role model in Southeast Asia
There will be an increasing demand for Japanese food and ramen in Southeast Asia. Especially, we think Indonesia, the Philippines and Vietnam have a huge potential as markets. For a high quality ramen brand like Bariuma, there should be a great deal of opportunity ahead.
Operation in Malaysia can be a role model in Southeast Asia in that meaning.
We look forward to seeing how the taste of "Bariuma" ramen will be accepted among people in Southeast Asia.